Kevin McMahon – Quantum Magician
At the tiniest level possible in our universe it's normal for objects to appear and disappear, teleport from one place to another and even transform from one object into another. This realm is known as the 'quantum realm' and it's what inspires Kevin to create the most amazing magic – quantum magic.
His new show, Quantum Magic, premièred this year at the world famous Edinburgh International Science Festival and is is running at the 2015 Edinburgh Fringe till the 31st August at Gilded Balloon. His 2014 Edinburgh Fringe show, 'The Colour Ham', received multiple five star awards, achieved a Radio 4 commission and won the "Talk of the Town" Award.
For audiences of 2 – 2000, Kevin uses sleight-of-hand, pickpocketing, misdirection and illusion to create one of the most intriguing performances you're ever likely to see.
Having spent the first ten years of his adult life completely immersed in Physics and the next ten in magic, Member of the Magic Circle Kevin is most likely the only person on the planet who's reached the magic 10,000 hours needed to make you an 'expert' – in both areas. Combine that with tutorship from the best magicians in the world (Vegas legends Penn and Teller), award winning comedy and the result is a spellbinding experience, guaranteed to blow your mind.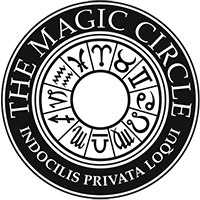 Member of the Magic Circle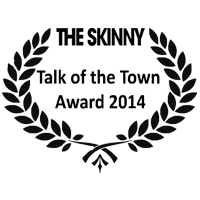 Talk of the Town Award Winner
Ten years ago, scientist Kevin paused his Physics PhD to become a magician. Placing a scientist into the shoes of a magician sounds like a crazy reality TV format, but Kevin has thrived, applying a rigour to the world of mystery with enigmatic results. A decade on and still a conjuror, Kevin shoots magic into the 21st century by illustrating scientific principles so amazing you need to turn to magic to express them live.
Kevin has appeared in BBC documentaries ("Titanic", "Dissection"), consulted for the National Theatre of Scotland and broken a Guinness World Record. He was the first magician to perform a magic act at the Globe Theatre in London, taught Eddie Izzard magic for a recent movie and has produced some of the most inventive performance magic formats in recent years ("The Secret Room", "Tower of Illusion", "Magic a la carte"). He has also had much recent success with magic-comedy-sketch-group "The Colour Ham" (nominees at Scottish Comedy Awards 2014,2015). As magic creatures go, Kevin fits somewhere between Gandalf and Brian Cox is the closest thing to real magic a believer or cynic will ever find.
Latest Experiment – The Colour Changing Flowerbed