Magician, Scientist, Comedian. Kevin Quantum is special. In a good way. He makes objects float right in front of your eyes, makes rainbows from sand, projects your thoughts into reality. Everything you see in his shows has been carefully engineered by Kevin to deliver the impossible. Amazement on stage couched with joy, wonder and sharp-witted comedy. Levitations, disappearances, beautiful memorable fun moments … Science trickery or magic experiment. You decide.
20 JAN –  20 MAR 2019, Kevin is on tour in New Zealand and Australia. For dates and tickets click here.
'Epic stunts, genuinely impressive magic'★★★★★ (BroadwayBaby.com)
'Art of deception demonstrated perfectly'★★★★★ (ThreeWeeks)
'Astonishing'★★★★★ (Edinburgh Evening News)
'Brilliant…Delightful, funny, and surrounded by wonder and intrigue, Kevin Quantum: Illuminations is the perfect show' ★★★★★ (This is Radelaide)
'will leave you picking your jaws off the floor' ★★★★ (Adelaide Advertiser)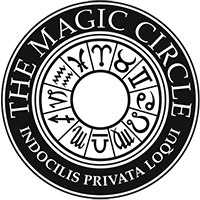 Member of the Magic Circle
"

Best Magic Show

"

– Adelaide Fringe
About Kevin
Won 'BEST MAGIC' at the Adelaide Fringe 2018 for his show ANTI-GRAVITY. 
Comedy magic shows have twice been nominated at the Scottish Comedy Awards,
holds the Guinness World Record for the Biggest Ever Magic Lesson.
How?  Having spent the first ten years of his adult life completely immersed in Physics and the next ten in magic, Member of the Magic Circle, Kevin is most likely the only person on the planet who's reached the magic 10,000 hours needed to make you an 'expert' – in both areas. Combine that with tutorship from the best magicians in the world (Vegas legends Penn and Teller), award winning comedy and the result is a spellbinding experience, guaranteed to blow your mind
Eleven years ago, Kevin's life changed over night as he left his day job and trained to be a magician by the best – Penn and Teller, Pat Page, Paul Daniels. Being surrounded by legends early on was definitely a good thing.
Placing a scientist into the shoes of a magician sounds like a crazy reality TV format (it was, see here), but Kevin found that fusing his science knowledge with magic ended up creating quite striking creations. A decade on Kevin is known and respected by the magic community around the world with his creations (The Colour Changing Flower Bed, Rainbow without Rain, CANDLE-abra, Floating Forest) his productions (MagicFest, Tower of Illusion) and his unique understanding and views on magic.
Kevin has appeared in BBC documentaries ("Titanic", "Dissection"), consulted for the National Theatre of Scotland and broken a Guinness World Record. He was the first magician to perform a magic act at the Globe Theatre in London, taught Eddie Izzard magic for a recent movie and has produced some of the most inventive performance magic formats in recent years ("The Secret Room", "Tower of Illusion", "Magic a la carte"). He has also had much recent success with magic-comedy-sketch-group "The Colour Ham" (nominees at Scottish Comedy Awards 2014,2015). As magic creatures go, Kevin fits somewhere between Gandalf and Brian Cox is the closest thing to real magic a believer or cynic will ever find.
Latest Experiment – The Colour Changing Flowerbed