Book Kevin for YOUR Office Christmas Party
Join Britain's Got Talent star and award-winning magician Kevin Quantum for a stunning and laugh-filled, festive magic show – over Zoom.
A fun and novel performance to bring your team together for Christmas – the perfect "Secret Santa" gift. Visual delights, interactive (yes – even over zoom!) and also bespoke to you and your colleagues with the aim of making you the star of the show!
Trained by Penn & Teller, Guinness World Record Breaker, a rare standing ovation from Simon Cowell and "Four Yesses" from Britain's Got Talent judges this year, Kevin Quantum is the magician scientist of live entertainment.
Forget Netflix and the "new normal". This is wonder-filled, live and interactive entertainment that will leave you and your colleagues spell bound.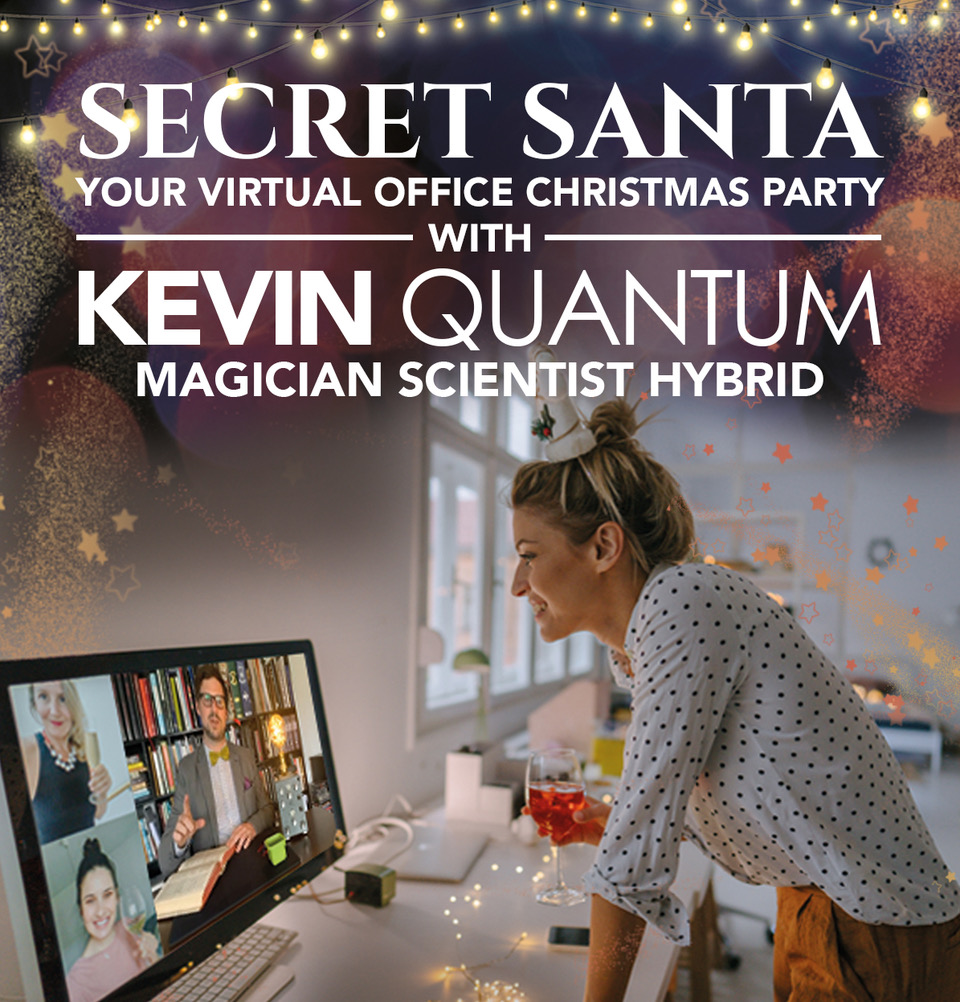 Reviews from Previous Virtual and Live Shows
"A Sexy Dr.Who" David Walliams
★★★★★ "Epic stunts" broadwaybaby.com
★★★★★ "master illusionist" The Advertiser
★★★★★ "one of the star performances for this year's fringe" HaveAGoNews READ FULL REVIEW
★★★★★ "the audience is left caught between gasping in awe and crying with joy" CreamMag READ FULL REVIEW
★★★★★ "had us all in stitches before concluding all his tricks to leave us wowed." ThisIsRadelaide READ FULL REVIEW

BEST MAGIC – Adelaide Fringe 2018
BEST CABARET – Scottish Comedy Awards (nominee)